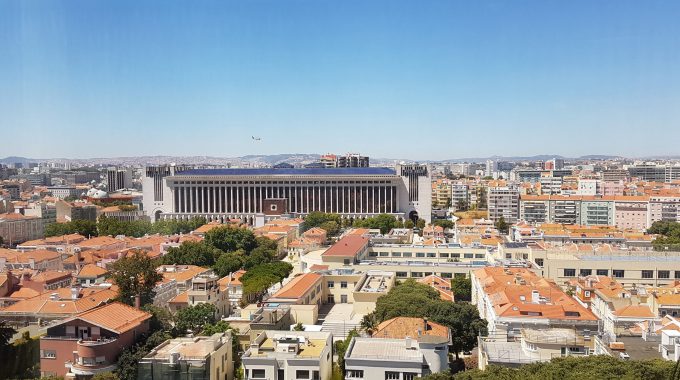 Smart Cities: the future has arrived to our cities
Cities have been growing in number of inhabitants, but is the quantity and quality of existing infrastructure sufficient to provide the quality of life expected by those who live and work in them?
By Cíntia Costa
The concept of Smart Cities has been increasingly talked about and worked on by different entities in Portugal, from municipalities to associations, and also startups with disruptive ideas to solve some of the biggest problems in modern cities. We know that today about 43% of the Portuguese population lives in large cities (according to data from the National Statistics Institute) and we see that these are reaching the limit of their capacity. It is therefore essential to invest in new technologies that will solve everyday problems, from sustainable mobility to intelligent garbage collection.
Smart cities encompass different areas and technologies, of which IoT (Internet of Things), Big Data (processing and analysis of a large set of data) and Governance (management and planning of Urban life) stand out.
In May 2019, the Portugal SMART CITIES SUMMIT event was held at FIL (Lisbon International Fair) in Parque das Nações, organized by the AIP Foundation with the support of the National Association of Portuguese Municipalities (ANMP). This initiative set out to present the latest projects in the smart cities sector and to work on joint solutions between municipalities, through lectures such as the Summit of Mayors, organized by ANMP, which marked the end of the Smart Cities Tour 2019, a project that covered the country between January and May to discuss the topic in various aspects.
More than 130 exhibitors were present, including Municipalities and Companies, of which we highlight the 5 LISPOLIS companies with solutions in this area: Algardata, EPL – Mecatrónica & Robótica, focusbc, IDMind & Six-Factor.
For a cleaner city
Six-Factor is one of the partners selected for the Laboratory Live Project for the Decarbonization of Baia do Seixal (LvpD). This company will develop the web platform and mobile app that will communicate with citizens, allow their access and their interaction with the laboratory, raise awareness and encourage active participation in the areas of energy efficiency, renewable energy, waste collection and reducing CO2 emissions.
Through the app, citizens will be able to access and use the environmentally friendly means of transportation available in the area of ​​Baía do Seixal. It will also be through the platform and the app that local citizens and visitors will be able to obtain all information about the laboratory and its equipment. The objective is to publicize the initiative and engage citizens in the process. To this end, Six-Factor will make the Nearby® platform available to the project, which will be used in the iteration mechanisms with citizens.
An intelligent platform for data analysis
focusbc, a Google partner in Portugal, has developed an Occurrence Management solution (or Operational Service Management) that allows citizens, the community in general and the municipality's resources to report events in a descriptive manner, illustrated with photographs and geo-referenced on a digital map. The most emblematic example is GeoEstrela, a project that won several awards and was implemented at the Parish Council of Estrela in order to improve the management of internal and external incident optimization processes. This project works through an APP made available to the public that allows anyone to create an occurrence and the operational team of the Parish Council to provide feedback on the status of the problem resolution, through a backoffice. This process facilitates the cost reduction of parishes and municipalities related to territory management. So far, more than 7 thousand people use the app and more than 21 thousand processes have been concluded.
The same company also offers an Urban Management solution that makes possible a better management of the Territory, providing online Territorial Plans, Issue of Location Plans, Urban confrontations and consultation of Works processes. All this information can be integrated in real time on a dashboard, allowing the customer to access metrics and control the entire process through a Control Room, such as the one that exists in the Municipality of Lagos and in the Municipality of Aljezur.
Smart cities are constantly evolving products. The solutions described above demonstrate that this is a process that depends on all its stakeholders, from municipalities to citizens: we all have a role to play and we can contribute to the creation of more sustainable, ecological, inclusive, innovative and connected cities.
About LISPOLIS' companies:
Six-factor
SIX-FACTOR is a national company of new technologies and ICT services, with business partners / customers in Portugal, Holland, UK and Switzerland. Six-Factor's mission is based on the institution's intrinsic values and is based on 3 essential pillars: BLOCKCHAIN, IOT and MACHINE LEARNING.
Focusbc
focusbc is a business consultancy and design and implementation of solutions within the scope of performance management and location intelligence, positioning itself at the level of decision of its customers. It is Google for Work partner in the Maps and Cloud components in Portugal and EMEA territory (Europe, Middle East and Africa).