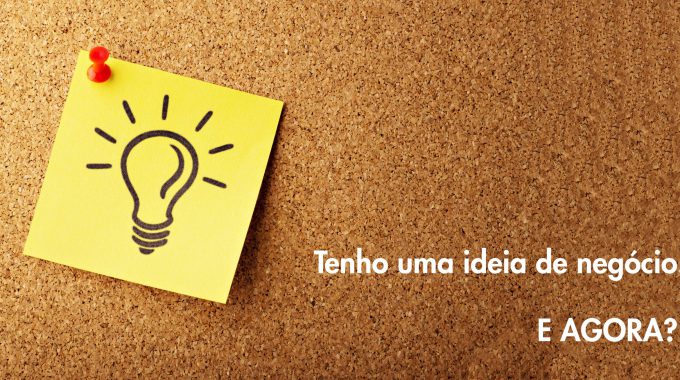 I have a business idea. What now?
Since its conception, LISPOLIS has supported new projects and ideas. However, we know from experience that the idea is only the first step for the success of a company – careful planning, excellent execution and a strong commitment to market validation are required to go the rest of the way.
By Cíntia Costa
Many believe that an innovative business idea is everything. However, there are also many who fail to complete their project, either due to lack of skills in the initial team, lack of planning, lack of money to make the business feasible, or lack of market validation of the idea.
The truth is that a good idea is not enough and it is a small part to make a successful business. It is necessary to test its practical applicability, check if there is validation of the market and also plan the monetization so that it becomes a business. This means that you have to find out if the idea is feasible and if someone would buy that product or service, or if it is only a good idea on paper.
It is for this reason that there are several programs of support to entrepreneurship, of smaller or greater dimension and intensity, that during a certain period of time allow entrepreneurs to discover if it is worth investing their time and money in the project they launched, if they have to change it or even abandon it.
The Startup Voucher program is one such example, as it is a measure under the Startup Portugal strategy that aims to offer Portuguese young people between 18 and 35 years of age a monthly scholarship and mid-term awards that will give them time and space to check the viability of their idea.
Thus, over a year, projects can move forward safely and sustainably, since promoters (maximum 2 scholarship holders and up to 5 promoters in total) receive a financial incentive to pursue their dream. These projects also receive, under the program, free mentoring by an accredited incubator, which provides support at various levels, from the formulation of a business plan to the preparation of a pitch.
The projects go through 3 phases of evaluation, in which IAPMEI, the managing entity of this program, assesses the evolution of the idea. In a first phase, the projects are expected to develop their idea and study the applicability of the R&D results. In a second phase, projects must focus on the development of technology and the business model. Finally, the third phase should focus on consolidating the business plan. At the end of the program, the objective will be for the projects to create a formal company, receiving a monetary prize.
Why choose LISPOLIS as an Incubator?
LISPOLIS has over 25 years of experience in supporting entrepreneurship and has been consolidating its knowledge in the area with participation as a mentor and jury in acceleration programs.
In addition, the experience of our team has been verified through the Startup Voucher program, which is now in its third edition and has been closely monitored since the beginning by LISPOLIS, with mentoring offered to 15 projects from the previous two editions.
Within the scope of the Startup Voucher, LISPOLIS supports the preparation of initial project documents, holds meetings with mentors, both internal and external to the program, helps in creating a winning pitch and uses video-pitch recording so that participants can review their performances and constantly improve their speeches and postures. We also promote meetings between the various projects in the program and networking sessions with investors and promoters of companies already established in the market.
Check the testemonies from previous Startup Voucher's projects:
Lucas Sampaio –  Electric Taxi System (ETS)
Fadhil Musa –  Delox
Tiago Mota – Projeto Agropor
Luís Alberto – Gamma-D
Apply your idea to the Startup Voucher until November 26th!